If traveling with your dog is something you always do, or if you only take your dog in the car infrequently. It won't matter if your dog is in your car every day, or just a few times a year, you will need to know how to keep dog hair off your car seats.
There are many different ways to control the spread of dog hair within a vehicle. Some of these solutions will be sufficient if you take your dog for less frequent trips. For those of us who enjoy traveling with our dogs, we may need to address the dog hair problem with a good mix of protective measures.
The main points to consider when trying to keep dog hair from getting all over your car seats are:
Protection

Isolation

Grooming

Diet
How to Keep Dog Hair Off Car Seats
Seat protection
Seat Covers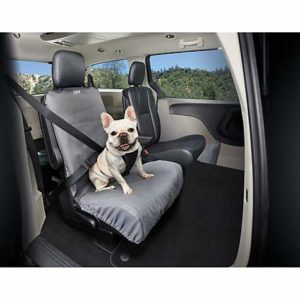 Seat Covers are one of the simplest ways to keep dog hair off car seats. Seat covers are readily available from stores that carry automotive supplies, or they can be purchased from some pet stores. Unlike seat protection designed specifically for dogs, regular seat covers are available in a wide range of styles and colors to match your cars interior.
While most seat covers will protect your seats from hair and other debris, not all of them will protect from spills and other accidents. If you are concerned your dog might have any accidents or they are prone to drooling, pet stores carry water resistant seat covers.
Backseat Dog Hammock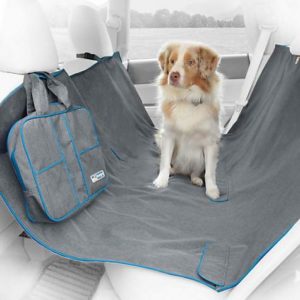 A backseat dog hammock is a more specialized seat cover. A backseat dog hammock is used to keep the whole backseat area protected, including the foot wells. Using a backseat dog hammock not only keeps dog hair off your backseat, it will also help keep dog hair off your cars carpets as well.
A backseat dog hammock is designed to connect from the backseat all the way up to the front seat headrests. This unique design will keep dog hair off the back of the cars front seats, as long as the hammock is properly attached to the front seats.
While backseat hammocks are one of the best ways to protect your back seats from dog hair. Dog hammocks do have one downside, they monopolize the whole backseat. This may not be a big deal if you plan on going on a long trip, and can afford to give your dog the whole backseat. But for every day use they can be a bit too much for short trips.
A backseat dog hammock is one of the best ways to keep your seats free of dog hair. And your dog will appreciate the added comfort they provide.
Crates/Carriers
Crates and carriers are a good fit for people who only travel with their dog infrequently. They will do a good job of protecting your car, but they may isolate and stress your dog, so they are not suitable for everyday use.
Crates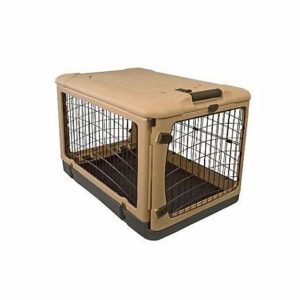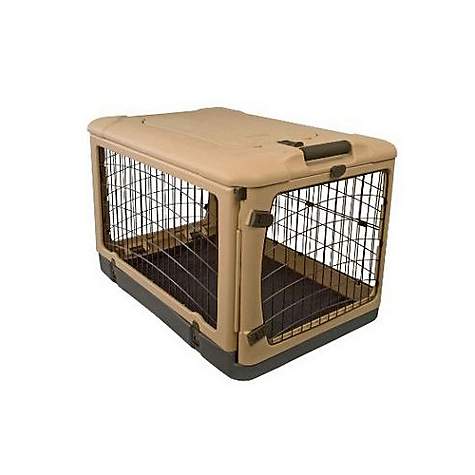 A crate is a easy way to transport a dog without getting their hair all over the place. Chances are you might already have a crate available. And if you do it would just be a matter of loading it into your car for a quick trip with your dog.
Crates do have some downsides when it comes to limiting the spread of dog hair. The first problem with most crates is they have large openings that hair can escape from. Most crates have metal bars with large gaps which is good for visibility and air flow, but the large openings let hair easily pass out of the crate. One remedy for this problem is wrapping the bottom half of the crate with a towel or other barrier to contain as much dog hair as possible.
Another limitation that some crates have is weight, while a steel mesh crate is fine for indoor use. Loading a crate into a car can be a challenge, or it may be impossible for smaller cars. For people that have a truck or SUV loading up a crate will not pose a problem. For anyone with a small to medium sized car using a standard metal crate might not be the best option.
If you like the sturdy construction of a crate but you need one the will easily fit into the back seat of your car you can find more information here: Best Dog Crates for a Cars Backseat
Carriers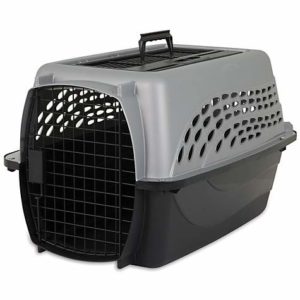 Dog carriers are much better at containing dog hair, this is mostly due to the fact that carriers are more closed off than most crates. Since dog carriers are usually made with molded plastic walls their surface tends to be well sealed especially around the base. This design not only keeps hair in, it can also lessen the risk of any accidents leaking out onto your cars interior.
Dog carriers also tend to be lighter and more portable than crates, and have handles along with rounded corners making them much easier to load and unload from a car. A plastic carrier can be cleaned very easily, all you need is a wet towel or in the worst case a hose. Another nice thing about a carrier as it relates to dog hair, is in some conditions the electrostatic nature of the plastic might keep any hair from drifting out of the carrier.
The only real downside of a carrier is the more enclosed design will make some dogs feel isolated and scared. But if the carrier is only used for infrequent travel, they are one of the best ways to prevent dog hair from getting all over a vehicle.
Prevent Shedding
Preventing shedding is important not only for keeping your car seats free of dog hair, it will also benefit your dogs health and well being.
Grooming
Brushing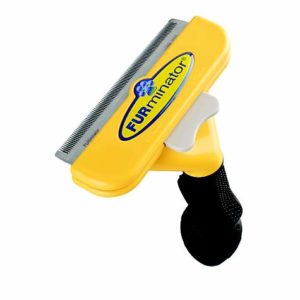 Regularly brushing your dog, especially if they have long hair,will go a long way towards reducing the amount of hair they shed. For dogs with short hair they might need to be brushed, but they will need to be brushed less often and you should use a gentle brush.
If your dog doesn't like to be brushed or they have sensitive skin, you can limit brushing them until they are about to go in the car. You could also vigorously pet your dog as this will free up any loose hairs, which can be wiped off with a damp towel.
Brushing is a good habit to get into in order to minimize shedding, but it will not totally solve the problem. The key to making it work is to keep a regular schedule, and remember that at certain times of the year a dog will shed more than others. So if you want to keep hair off your car seats, be attentive to the current state of your dogs coat.
Bathing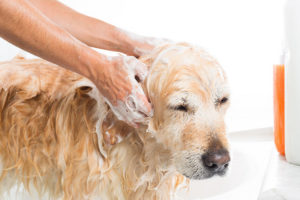 Keeping your dogs hair and skin as healthy as possible can help reduce shedding. Some skin conditions can increase shedding, so try and make sure your dogs skin is not one of the problems. If you suspect a skin condition consult your veterinarian for possible treatment options.
Be sure not to over do bathing or showering your dog since it can lead to dry skin. Dry skin can be a leading cause of shedding. Try not to bathe your dog to often and avoid it almost completely in the winter. Winter is the time when a dogs skin is already dry and will only make dry skin and shedding worse.
There are shampoos specially designed to reduce shedding you can read more about them here: Best Deshedding Shampoos for Dogs
Diet
Protein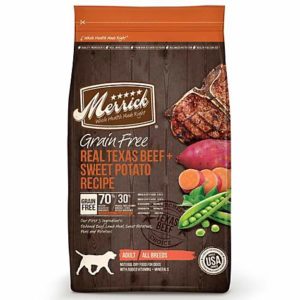 A dogs diet can play a role in managing shedding, if your dog is deficient in certain nutrients this can lead to hair loss and poor skin health. Since skin and hair are mostly made out of protein, a protein deficient diet can cause hair to fall out faster than normal. And a lack of protein can make certain skin conditions more pronounced. In order to avoid any problems feed your dog a high protein dog food to avoid shedding and dry skin, this will let  you be sure any shedding is not related to a protein deficiency.
Supplements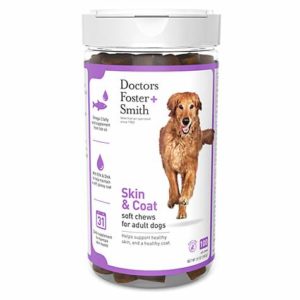 There are a wide range of supplements for dogs, and some of them can help reduce shedding and keep your dogs hair and skin healthy.
The first supplement you should consider giving your dog are Essential Fatty Acids (EFA). Essential fatty acids will keep your dogs skin from drying out, while also keeping their coat shiny and smooth. A good EFA supplement is usually derived from salmon or another fatty fish, and has an optimal blend of Omega 6 and Omega 3 fatty acids.
Biotin is another vitamin that is necessary for healthy skin and hair. If your dog has brittle hair or dermatitis, biotin may help these conditions. While biotin deficiencies are not that common they can be one of the causes of excessive shedding.