Can Bearded Dragons Eat Dandelions? Yes, Bearded Dragons can eat dandelions, and they are completely safe and non-toxic. Dandelions are also very nutritious since they are an excellent source of vitamins A, C, K, and calcium.
Just make sure that you only feed your bearded dragon dandelions that are growing in areas that haven't been treated with fertilizers, herbicides, or pesticides since these chemicals can be extremely toxic if they are ingested by your bearded dragon.
Can Bearded Dragons Eat Dandelion Flowers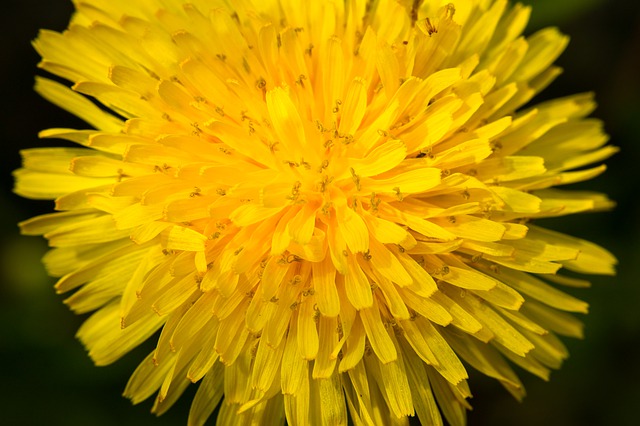 Yes, bearded dragons can eat Dandelion Flowers (Buy Seeds Online) and they make a great treat when they are in season. Dandelion flowers aren't as nutritious as dandelion greens, but they are an excellent source of antioxidants and beta carotene.
Dandelion flowers are also very soft and easy to chew, so even a picky bearded dragon will love them.
Try not to feed your bearded dragon too many dandelion flowers since they are very filling and they might cause your bearded dragon to eschew eating feeder insects and other vegetables.
You also want to make sure any dandelion flowers that you do feed to your bearded dragon are young and fresh and they are free of diseases or parasites.
Dandelion seed heads should be avoided since they aren't very nutritious or digestible so they shouldn't be fed to a bearded dragon.
Can Bearded Dragons Eat Dandelion Leaves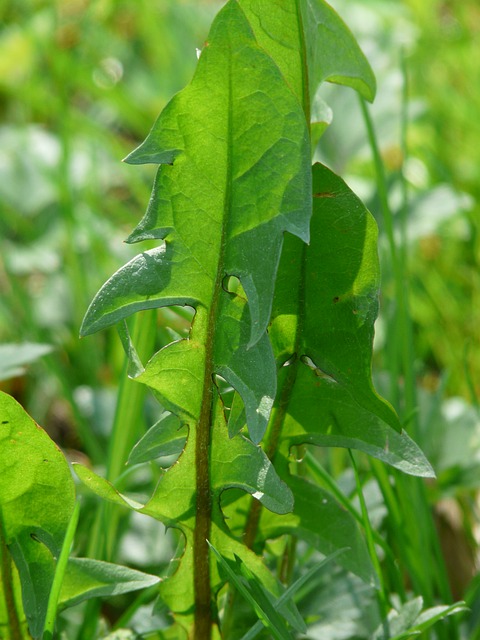 Yes, bearded dragons can eat dandelion leaves and they are an excellent source of vitamins A, C, and K. They also contain folate, vitamin E, and small amounts of other B vitamins.
Dandelion greens also contain a substantial amount of essential minerals including calcium, magnesium, iron and potassium.
There are some grocery stores like Whole Foods that carry dandelion leaves in their produce section. You can even order fresh Dandelion Leaves Online (Click Here) and get FREE 2-hour delivery if you are an Amazon Prime member.
The dandelion greens that you can get in the stores are also typically much larger than the ones you'd find in your lawn. And the dandelion greens you get from a grocery store are usually 100% organic, so you won't have to worry about your bearded dragon ingesting any toxic chemicals.
It's also very easy to pick dandelion leaves since they are in season for much longer then dandelion flowers. It's usually possible to pick dandelion leaves from early spring until late summer in most climates. Just make sure you wash them first since they can accumulate dirt and debris to a greater degree than dandelion flowers.
Can Bearded Dragons Eat Dandelion Stems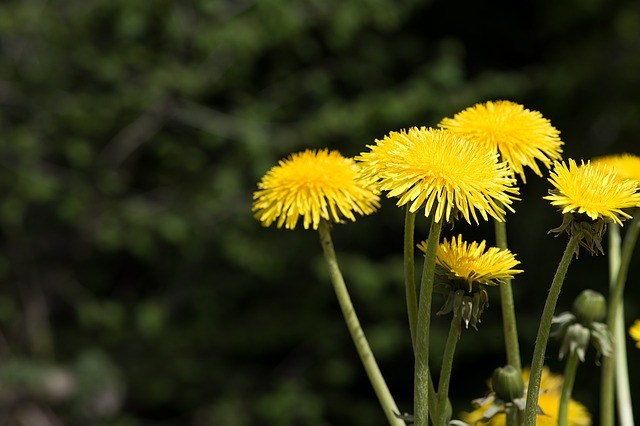 In most cases, it's best to avoid feeding a bearded dragon too many dandelion stems since the milky sap in the stem contains significant amounts of latex. The sap itself isn't toxic for a bearded dragon, but it can cause stomach upset and indigestion if they eat too much of it.
That's why it's a good idea to strip the dandelion stems off the leaves and flowers before you feed them to your bearded dragon. If they do happen to eat a small amount of stem it won't hurt them, but just make sure you remove most of the stem so your bearded dragon doesn't have to digest all of that latex.
Can Bearded Dragons Eat Wild Dandelions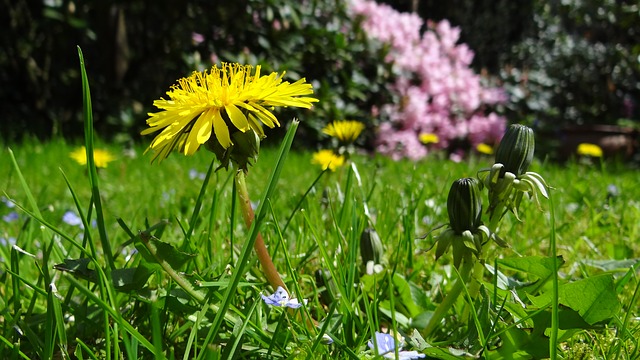 In most cases, wild dandelions are completely safe for a bearded dragon to eat as long as they haven't been treated with any fertilizers, herbicides, or pesticides. You also want to avoid picking dandelions from areas that have been exposed to large amounts of vehicle exhaust pollution.
Wild dandelions were accidentally introduced to the Americas by early settlers from the European subcontinent. The plant quickly spread across most of the country, so now you can find "Wild Dandelions" in almost every lawn in North America.
However, there are some special breeds of culinary dandelions that are often served at high-end restaurants. Garnet Stem (Buy Seeds Online) are one of the most popular large leaf varieties of dandelions you can grow if you're looking for a safer and healthier alternative to "Wild Dandelions".
Bearded Dragon Salad
Healthy Herp Bearded Dragon Mix (Buy Online) makes it easy to add some dandelion greens to your bearded dragon's diet. This complete meal for bearded dragons is packed full with a wide assortment of fruits and vegetables including dry dandelion greens, red clover, corn, beans zucchini, carrots, leeks, and it even contains freeze-dried grasshoppers.
All you have to do is put this mix into your bearded dragon's bowl and simply add water to rehydrate the fruits, vegetables, and grasshoppers. All the ingredients will quickly return to their normal state and become an irresistible meal for most bearded dragons.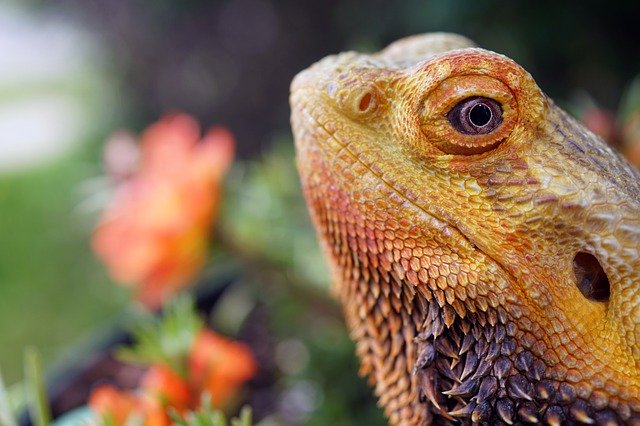 This bearded dragon salad is a simple way to feed your bearded dragon dandelion greens even in the winter when you can't pick them in the wild. You can also be sure that it's healthy for your bearded dragon since all the ingredients are 100% safe for omnivorous reptiles.
Can Bearded Dragons Eat Dandelions
Sources:
https://nutritiondata.self.com/facts/vegetables-and-vegetable-products/2441/2
https://en.wikipedia.org/wiki/Pogona
https://www.encyclopedia.com/plants-and-animals/plants/plants/dandelion
https://plants.usda.gov/core/profile?symbol=TAOF
https://www.hort.purdue.edu/newcrop/med-aro/factsheets/DANDELION.html