When it comes to the best wireless fence for large dogs, you want your dog's containment system to be safe and effective. However, finding the best wireless fence isn't always easy. To help you find the right fit, we've put together this guide with everything you need to know about the top five wireless fences for large dogs.
What Is The Best Wireless Fence for Large Dogs
What Is The Best Wireless Fence for Large Dogs
PetSafe Stay and Play Wireless Fence for Stubborn Dogs
The PetSafe Stay + Play Wireless Fence (Buy Online) is the best option for active dogs who need training or just want more freedom than a traditional fence can provide. This wireless dog fence system comes with everything you need right out of the box so you can get started training your pet in minutes. No wiring is necessary just plug it in and start playing with your dog.
You can protect an area as large as 3/4 acre (5-105 feet in all directions), depending on reception. The adjustable circular range allows you to create a secure space for your pet without having to bury wires around your yard. If your pup tries crossing into the protected zone, he'll hear a warning tone from his collar first before feeling static correction if he continues trying to cross over the boundary.
Plus, this wireless fence system is great for keeping pets safe inside yards, apartments, condos & more. You can even take it on vacation since it doesn't require any set-up at all – simply pack it up and take it with you from home and plug it into any wall outlet.
Wagz Freedom Smart Dog Collar, Shock-Free Wireless Pet Containment and Wellness System with Wagz Phone App, Virtual Geofences, GPS Tracking, Activity, and Health Tracking
The Wagz Freedom Smart Collar (Buy Online) makes it easy for pet owners to keep their dogs safe and secure without the hassle of digging holes or running wires. This collar uses GPS tracking technology in conjunction with audible, ultrasonic, and vibration corrections that offer tailor-made training options for each individual dog's needs.
The Wagz Smart Collar has a GPS receiver built-in to keep track of your pet's location so you know where they are at all times, even if they've slipped the leash. With the app on your phone, you can set up multiple geofences that alert you when your pet enters or leaves an area (like a park) as well as "No Go Zones" like pools and ponds or anywhere else your dog shouldn't be without supervision.
If your dog goes near one of these zones or crosses a geofence boundary, the collar will start emitting audible tones so they know not to go any further (they'll learn quickly). The collar can also apply ultrasonic and vibration corrections that will get a stubborn dog's attention. And best of all? This shock-free system makes sure there's no risk of injury.
The collar also tracks steps taken per day, exercise time, and sleep time as well as a "health & happiness score" (Click here for more information about this feature ).
PetSafe Wireless Fence Pet Containment System, Covers up to 1/2 Acre
The PetSafe Wireless Fence Pet Containment System (Buy Online) is an affordable way to keep your dogs safe while giving them freedom at home or outside in a yard that is approximately 1/2 acre. And there are no buried wires so it's perfect for areas where digging might be difficult such as concrete patios or rocky terrain.
Each collar has 5 levels of static correction plus a sound-only training mode, and it's easy to set up, so you can quickly train large dogs with a waterproof collar that fits comfortably on large breeds like German Shepherds and Great Danes.
JUSTPET Wireless Dog Fence Pet Containment System
The JUSTPET Wireless Dog Fence Pet Containment System (Buy Online) makes it easy for you to contain your dog without having to chase after them. This system is completely wireless, making setup quick and painless. The signal will penetrate through walls, fences, trees, etc., which means that no matter where the transmitter unit is located it will emit a strong signal from any direction.
This system comes with everything that you need to get started right away including an adjustable collar, receiver collar, and transmitter unit, AC adapter, and extra batteries so there isn't anything else that you'll need to buy in order to set it up.
WIEZ GPS Wireless Dog Fence
The WIEZ GPS Wireless Dog Fence (Buy Online) is truly versatile, allowing you to use it anywhere even if there's no existing fencing. It works up to 3281 feet radius on properties up to 776 acres which makes it great for any size yard.
The collar can be adjusted in three levels. It supports vibration or electric shock, so your pet will respond faster even if they are hard to control. Plus, you can take this GPS collar anywhere you want since it doesn't need wires or a wireless base station to work.
JUSTPET Wireless Fence Dog Containment Training 2 in 1 System
The JUSTPET Wireless Dog Fence (Buy Online) is an affordable wireless fence for large dogs. This wireless dog fence system will keep your pet safe and secure in the yard while you're away from home, allowing them to run free without a leash. It's perfect for both small and large dogs. You can easily train your dog or puppy by setting up a perimeter around an area with a max radius of 492 ft.
Once your pet approaches any part of this designated space he/she will receive a warning tone followed by a static correction if they continue approaching that area after 15 seconds. And with 100 adjustable correction levels, even stubborn pets can be trained effectively using this wireless fence system.
Best Invisible Fence for Large Dogs
PetSafe YardMax Rechargeable In-Ground Fence – Indoor or Outdoor Barrier Options
The PetSafe YardMax In-Ground/Wireless Fence (Buy Online) will keep your dog safely contained within an invisible hybrid wired/wireless boundary. The wireless system comes with one waterproof receiver collar and a decorative transmitter disguised as a rock. Additional collars are also available if you have more than one pet and this system supports an unlimited number of Pawz Away Receiver Collars.
Overall, this system is a good option if your property has lots of obstructions or poor wireless reception since it combines the benefits of a wireless fence with the reliability of a wired in-ground invisible fence.
Extreme Dog Fence – Professional Grade (Premium) Kit
The Extreme Dog Fence PRO Grade Kit (Buy Online) makes it easy to contain even the most active dogs. This professional-grade kit has everything that you need to build an effective fence for your pet. It comes with 5 waterproof collar receivers, 1000 feet of heavy-duty boundary wire, 50 feet of twisted wire, and short and long contact probes so that you can customize the training area around trees or bushes without having to buy additional equipment. And with this kit, you can easily cover up to 10 acres which means no more worrying about your furry friend wandering off even if you have a large yard.
SportDOG Brand Rechargeable In-Ground Fence Systems – Underground Wire Electric Fence – Tone, Vibration, & Static
The SportDOG Rechargeable Fence System (Buy Online) comes with everything needed to cover 1/3 acre around your home or yard (can be expanded up to 100 acres). Plus, the collar that comes with this kit uses lithium-ion batteries which charge quickly and last longer than other battery types without losing effectiveness over time like NiMH r NiCad powered collars.
How To Keep Large Dog in a Fence
Large dogs require tall expensive fencing. While many people love large dogs, it can be a hassle to figure out the best way to fence off your yard for them. Here are some tips on keeping your large dog in its fence.
How To Keep a Large Dog From Jumping a Fence
Build a fence that is at least 6 feet tall
Install an electric wire along the top of the fence
Add a motion-activated sprinkler to correct your dog
Install an invisible dog fence where there are no trees or other obstructions in the yard
Put up a physical barrier near your property line to stop your dog from jumping over it
Hire someone who has experience with large breeds to come and train your dog not to jump fences
How To Train Large Dogs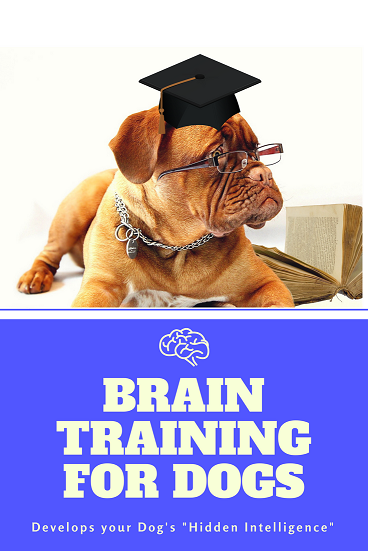 Training dogs can be a complicated and time-consuming process, and there are many dog owners out there who need the help and guidance of a professional.
This is where the Brain Training for Dogs Program comes in handy. It's an easy-to-use video training guide that was designed especially for those dog owners who don't have much time to spare but still want their dogs to be obedient and well-behaved.
Click Here for detailed information on the Brain Training for Dogs Program
How To Train Dogs to Stay in Your Yard
Train your dog to stay in the yard
Give them a reason to want to stay in the yard (Toys, Food, Companion)
Put up a fence and train them not to go past it
Keep your dog on a leash when they are outside
Train your dog not to bark or run away from you when they are outside
Reward good behavior with treats, affection, and praise